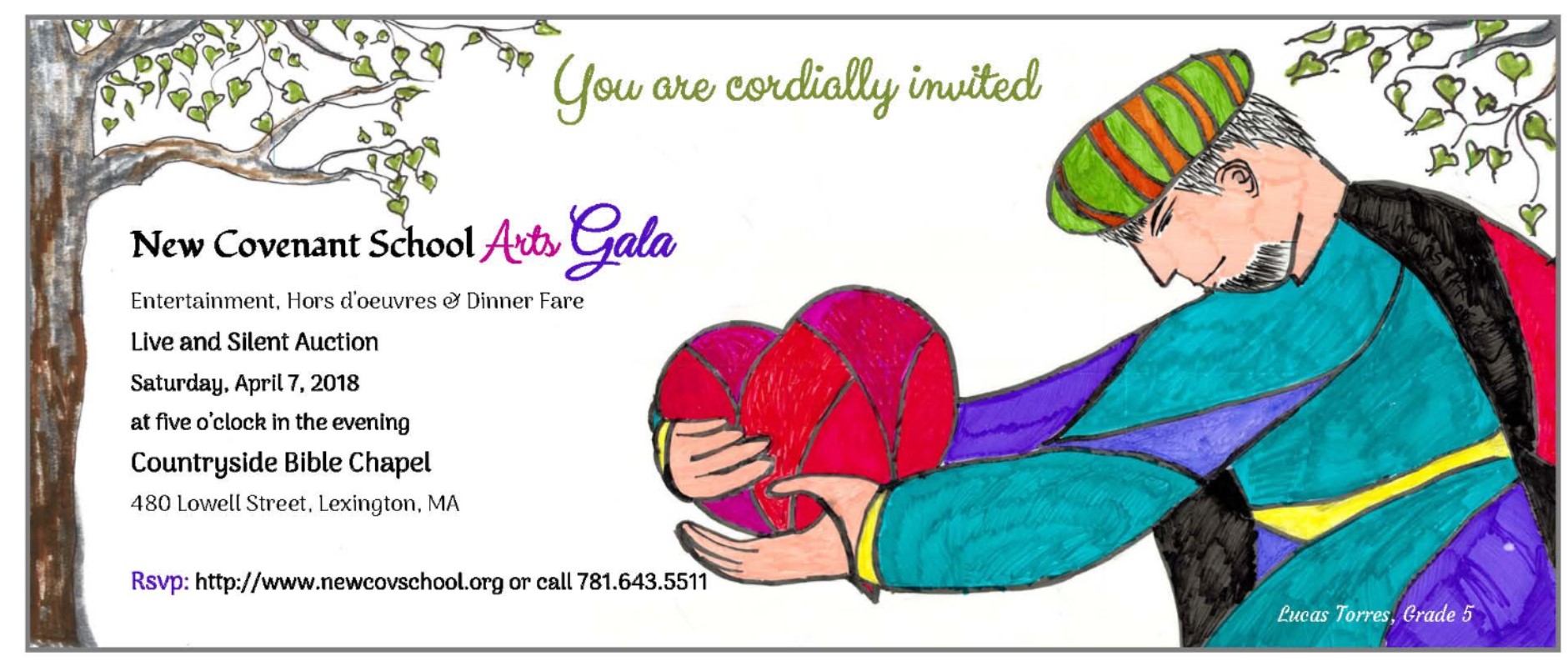 This year's Spring Arts Gala and Auction is Saturday, April 7, 2018
The New Covenant Spring Arts Gala celebrates the school's deep commitment to the performing and visual arts.  As a Christian school based on the principles of Expeditionary Learning, we believe that nothing is fully learned until it is used to serve others.  The Extravaganza performance and exhibit give students the opportunity to display what they have created while teaching them important lessons about philanthropy.  New Covenant is an intentionally small school dedicated to enabling each child to reach their full potential through the Expeditionary Learning model.
Special thanks to the more than 100 families, friends, businesses, and neighbors who donated items and services toward last year's event. With your support and the generosity of event guests, we raised over $35,000 toward New Covenant School's enrichment programs. Thank you! If you would like to donate an item or service for next year's event, please contact Victoria Landers, at 781-643-5511 or email vlanders@newcovschool.org.
Kindergarten Self-Portraits