We are Dedicated to Providing an Exceptional Education
Our unique approach to Expeditionary Learning within a Christian environment sets us apart.
W
hat Really Matters in an Elementary Education
We believe the "best" education will not only help children learn what they need to know, but will also teach them why they need to know it and how they should put that knowledge to use. The best education will instill in a child a vision, and give to her the motivation and skills to become the right sort of person: a human being, not a "human doing;" a producer instead of a consumer, a neighbor instead of a stranger,
a servant instead of one who lords it over others; one who wisely uses the technological tools instead of becoming a tool of technology; one who lives fully within a culture but whose horizons and dreams are not determined or constrained by that culture; one whose heart-compass always points true north instead of constantly being redirected by the powerful "magnetic fields" of a broken world. How does this work in a third grade classroom or out on the playground? Come
visit us
and see!
Character Development
From first graders telling how they showed courage during Jogathon, to stories in chapel about how they can act with humility and respect, our students learn the Six Words of Servanthood as an integrated part of their school days.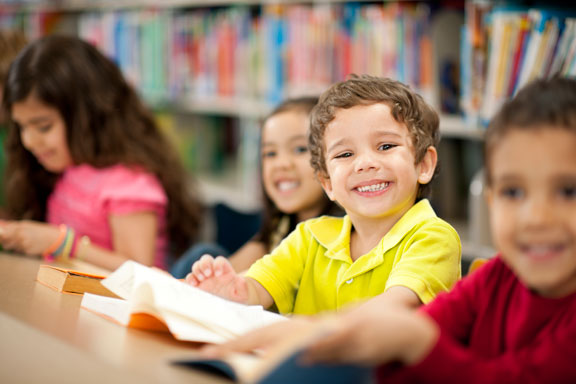 Purposeful Education
Setting personal learning goals, exploring environmental issues, visiting seniors and creating their biographies while learning about history first-hand …all are part of the expeditionary learning and servant leadership that make New Covenant School unique.

Vibrant Community
Whether you're a dad who teaches Kindergartners about DNA or a mom who joins the overnight Vermont camping trip, you are welcome – and encouraged – to participate in the dynamic life of the school.

We Are A Great Fit For Families Who
Value high academic expectations in a stimulating learning environment
Believe that true servanthood is the key to true greatness
Are excited about their children becoming active seekers of knowledge, understanding and wisdom
Want their children to develop both the personal and academic disciplines necessary for growing responsibility and success
Want to see vital connections formed between classroom learning and real-world servanthood
"I've checked out many different Christian schools, but New Covenant School is unique.  ALL of their teachers are exceptional, and their Christian emphasis is not an afterthought, but is authentically integrated into every aspect of the school."
"New Covenant School is the best kept secret in Arlington!  The teachers are exceptional, and my children love going to school!"